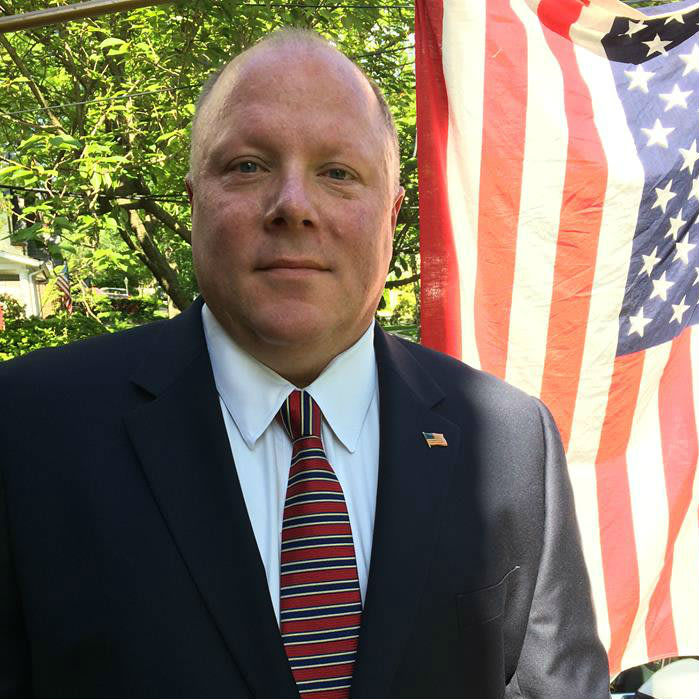 718-279-8762
Email Me
Broker / President
Douglas Montgomery specializes in DOUGLAS MANOR/DOUGLASTON Real Estate and in assisting homeowners confront NYC Tax Lien issues. He has been a Real Estate Broker in New York State since 1988, and is a member of the National Association of Realtors. As the managing real estate broker for the foreclosure division of The US Department of Housing and Urban Development from 1992 – 1996, he developed a comprehensive understanding of Federal Housing Administration and The US Department of HUD.

September 2015 King of Queens Award
2014-Present, Little Neck-Douglaston Memorial Day Parade Co-Chair
2010 & 2015 LIBOR Mediation Committee Chair
2012 Long Island Board of Realtors Community Service Award
2012 Little Neck/Douglaston Lions Club Man of the Year
2012-Present Queens Community Board 11 Member, Chair Library Committee, Seniors Committee, Landmarks Committee
Douglaston Garden Club President 2011-2015
Past PS-98 PTA Vice President
2005-Present L.I. Board of Realtors Professional Standards Committee
2005-Present Douglaston Garden Club Civic Beautification CHAIR
2010 L. I. Board of Realtors Mediation Committee, CHAIR
2008 L. I. Board of Realtors Professional Standards Committee, Vice-Chair
2007 L. I. Board of Realtors, Fair Housing Committee, Vice-Chair Certified Buyer Representative, CBR
BA in Business Administration/Real Estate from SUNY Brockport 1986.
COMMUNITY INVOLVEMENT
J Douglas Montgomery is extremely involved in his Douglaston Community. He is a licensed Lay Eucharistic Minister at Zion Episcopal Church and is a proud past president of the 95 year old Douglaston Garden Club from 2011 till 2015. Through the Douglaston Garden Club he manages Catherine T Richardson Park on Douglaston Parkway where he has overseen the planting of over 10000 tulip and daffodil bulbs over the past 15 years. He is a member of the Little Neck Douglaston Lions Club and was their Man of the Year in 2012. He is also a 5 year member of Community Board 11 where he Chairs the Douglaston Landmark, Senior, and Library Committees. He is Co-Chair of the Nations Largest, 98 year old, Little Neck-Douglaston Memorial Day Parade which is held the last Monday of every May.

At the Long Island Board of Realtors he has been a member of The Professional Standards Committee for the past 10 years and is a past Chair of both the Professional Standards and Mediation Committees. He was awarded the LIBOR Community Service Award in 2012

PERSONAL
He is 51 and has been married to his wife for the past-best 17 years of his life. Together they have two sons, Terryl and Pierce, who both attend St. Francis Prep High School. His wife suggested to him after getting married that he might want to consider buying a house if he wanted children, hence the move from Auburndale to Douglaston.

PROFESSIONAL
After receiving BA in Real Estate from SUNY Brockport, Montgomery received his brokers license in 1987. He worked in Middletown. in 1998 He moved to Long Island and began working as a sub contractor for US Department of HUD, his office moved to Bayside. During his years with HUD he managed the REO/Foreclosure inventory for all 5 NYC Boroughs, Nassau County, Suffolk County and Westchester County. "Ever since I was a little kid all I ever wanted to do was Real Estate" he said. After his stint with HUD he took to learning the NYC Tax Lien Process and assisted home owners confront Tax Lien Foreclosure and the recovery of Surplus Funds. He moved his office from Bayside to Douglaston Parkway 3 + Years ago. He is currently the Broker/Owner of Home NY Real Estate located at 4060 Douglaston Parkway. He and his legal contacts continue to assist homeowners with NYC Tax Lien Issues on a regular basis, often free of charge.

BIGGEST CHALLENGE
His biggest challenge is to continue to be up to date with the technology changes in the real estate industry, and to find enough time to take care of all activities that he is involved with.

INSPIRATION
He said that his foremost inspiration is his family. His children are getting to the point of making big decisions in their lives and he wants to be able to guide them as best he can. Perhaps his biggest inspiration, however, is his wife who at 53 years of age took on the task of attaining her Masters Degree while being an extremely active mother and full time employee at the Queensborough Community College's Continuing Education Department.

PROUDEST MOMENT
"Random Acts of Kindness". He says making people momentarily happy, when they might not be otherwise, brings him joy. From giving a flower from his office garden to a small child to secretly hiring Elvis to serenade his wife for one of her birthdays. "It is all part of the patchwork of life that makes it special. Sometimes he wonders how he wound up here in Douglaston. "Imagine that….Douglas from Douglaston, you couldn't buy that marketing" he said.

Contact Douglas today to inquire about his listings, tax lien questions, Douglaston…he can help you with just about anything!